DSCF0246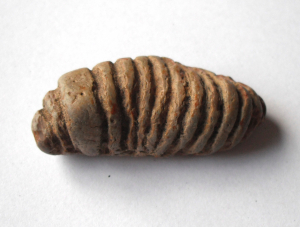 Observation - DSCF0246 - UK and Ireland. Description: While out walking recently, this little beauty caught my eye as it lay near to the footpath I was on, in the middle of an otherwise ploughed field. The ploughed field in question was at the top of a Chiltern Hill near Chesham, Bucks. It looks like it'
While out walking recently, this little beauty caught my eye as it lay near to the footpath I was on, in the middle of an otherwise ploughed field. The ploughed field in question was at the top of a Chiltern Hill near Chesham, Bucks.

It looks like it's made of the same material and is the same colour as the flint nodules that are abundant in the field in which it was found.

I'd love to know what the heck it is and when it lived...
Main navigation