Wildlife is there to be discovered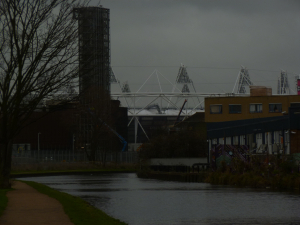 Observation - Wildlife is there to be discovered - UK and Ireland. Description: In the photo the 2012 Olympic Stadium dominates the skyline but, the river, below, just keeps on flowing by. Take a look at maps of your local area and see if you have any rivers or canals near you. I took a walk along some canals and a river near me
In the photo the 2012 Olympic Stadium dominates the skyline but, the river, below, just keeps on flowing by.
Take a look at maps of your local area and see if you have any rivers or canals near you.
I took a walk along some canals and a river near me and, while noticing trafic piled-up in jams in the streets/roads above, experienced a much more relaxed atmosphere along waterways below. I also saw lots of wildlife.
Main navigation