Long eared brown bat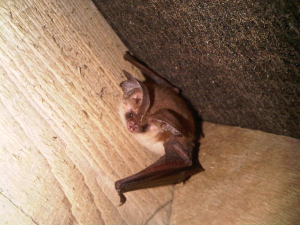 Observation - Long eared brown bat - UK and Ireland. Description: I was working in the loft and this bat flew in (it was raining outside) and took shelter under the ridge. I left him/her in peace. This is only the second bat I have seen in the loft (the last was large and very dark coloured - scared the bejesus out
I was working in the loft and this bat flew in (it was raining outside) and took shelter under the ridge. I left him/her in peace.

This is only the second bat I have seen in the loft (the last was large and very dark coloured - scared the bejesus out of me as it flew over my head when I switched the light on!)

I took a peek up there today and he/she was no longer around.
Main navigation