Blackbird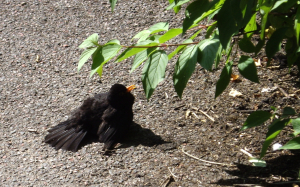 Observation - Blackbird - UK and Ireland. Description: This blackbird was sitting in a car park on the warm grit in this odd pose, at first we thought it was injured. Watching it we realised it was sun bathing with its wings spread to maximise the area facing the warm July sun. I have not seen this behavio
This blackbird was sitting in a car park on the warm grit in this odd pose, at first we thought it was injured.
Watching it we realised it was sun bathing with its wings spread to maximise the area facing the warm July sun.
I have not seen this behaviour before is it common?
Main navigation