Ants? - Berberis House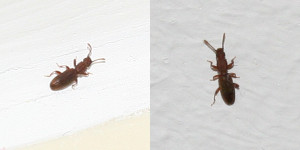 Observation - Ants? - Berberis House - UK and Ireland. Description: These little fellows have been in my flat since spring, they are incredibly good at getting into things (jars, fridge, freezer...). The reason I say ants? is that the block is currently being treated for Pharoah ants but I don't think that is what th
These little fellows have been in my flat since spring, they are incredibly good at getting into things (jars, fridge, freezer...).

The reason I say "ants?" is that the block is currently being treated for Pharoah ants but I don't think that is what these are.

Any help would be appreciated!!
Main navigation