Rossia marcosoma - Stout Bobtail Squid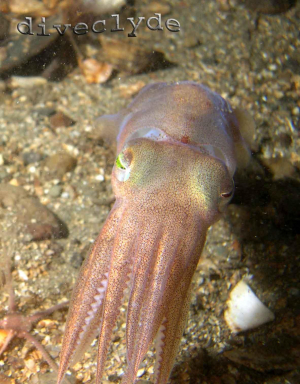 Observation - Rossia marcosoma - Stout Bobtail Squid - UK and Ireland. Description: This post consists of two observations from March and December 2013. I have no direct evidence to tie these two observations/images together except that the egg mass resembles that of a cuttlefish and that bobtails seem to be around in the same location
This post consists of two observations from March and December 2013. I have no direct evidence to tie these two observations/images together except that the egg mass resembles that of a cuttlefish and that bobtails seem to be around in the same location and at the same time. The eggs are usually cemented to the roof of crevices in the rock and hence difficult to get a clear photograph.

The images of the bobtail were photographed at Gortein point, Loch Fyne in March and the eggs at Creagan dubh, Loch Fyne in December.

The eggs are like small blue grapes about 10mm in diameter.
Main navigation