Goldcrest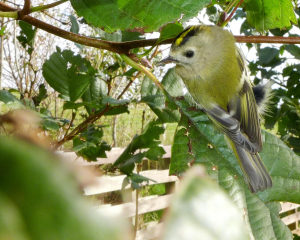 Observation - Goldcrest - UK and Ireland. Description: Hardly mistakable but a rare picture sequence of this delightfully small bird. I should admit though that they are not the result of hours in a tree-top hide! The poor thing crashed into a window and so joined me for coffee and a warm up. As a reward fo
Hardly mistakable but a rare picture sequence of this delightfully small bird.
I should admit though that they are not the result of hours in a tree-top hide!
The poor thing crashed into a window and so joined me for coffee and a warm up. As a reward for my care it put on a perfect show in the low trees nearby.
Main navigation