bird house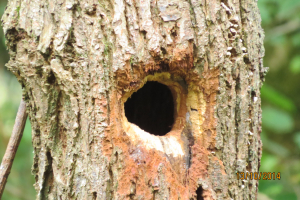 Observation - bird house - UK and Ireland. Description: hole in a tree that looks to be from a woodpecker. the hole is about 15 foot in the air, on a steep gradient woodland bank. no bird seen at the time, however woodpecker noises heard fairly frequently in the area. no idea what tree species it is nor the
hole in a tree that looks to be from a woodpecker.
the hole is about 15 foot in the air, on a steep gradient woodland bank.
no bird seen at the time, however woodpecker noises heard fairly frequently in the area.
no idea what tree species it is nor the depth of the hole.
Main navigation