WP_20141002_008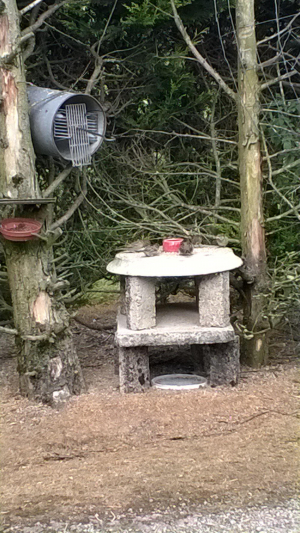 Observation - WP_20141002_008 - UK and Ireland. Description: Habitat – Back Garden Location –Killeeshil, Dungannon, Co.Tyrone Date - 2/10/2014 Birds that come to a table - Collared Doves, Robins and House sparrows From carrying out my bio blitz investigation the 3 types of birds that come to the bird table wa
Habitat – Back Garden
Location –Killeeshil, Dungannon, Co.Tyrone
Date - 2/10/2014
Birds that come to a table - Collared Doves, Robins and House sparrows

From carrying out my bio blitz investigation the 3 types of birds that come to the bird table was, Collared Doves, House Sparrows and Robins.

Collared Doves (Streptopelia decaocto) are pale, grey in colour. They have a unique call/cooing sound. They are often seen on their own but mostly in flocks if there a lot of food available. They belong to the pigeon and dove family (columidae) they can be seen at any time of the year but mostly common visitors to gardens and feed mostly on seeds and grains.

Robins (Erithacus rubecula) are specifically known for their bright red breast. But younger Robins don't have the red breast but are more of a brown/golden colour. They sing all year round, very territorial and are quick to drive away intruders especially when feeding. Robins belong to the chats and thrushes family (Turdidae) . They can be seen and found all year round in the UK and Ireland. They are found mostly in hedges, gardens and woodland. They feed on seeds, worms, insects and fruit.

House sparrows. (Passer domesticus) are noisey and expressive. They are brown in colour. They belong to the sparrow family (Passeridae) they can be seen mostly all year round in the UK and Ireland, especially in farmyard and countryside areas. They feed on seeds and scraps.
Main navigation