Cut-leaved Crane's-bill - 2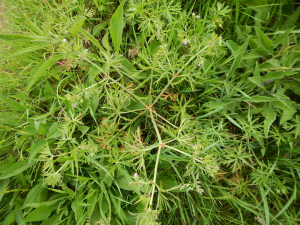 Observation - Cut-leaved Crane's-bill - 2 - UK and Ireland. Description: The main identifier seems to be the hairy, bristle pointed sepals (pic 4). Long stalks with adpressed hairs and very divided leaves. The flowers seem to be much smaller than the 12-18mm suggested in my books. Also they are supposed to have rounded peta
The main identifier seems to be the hairy, bristle pointed sepals (pic 4).
Long stalks with adpressed hairs and very divided leaves.
The flowers seem to be much smaller than the 12-18mm suggested in my books.
Also they are supposed to have rounded petals and in many of the examples on search engines they have slightly notched petals as this posting shows.
Main navigation