Borage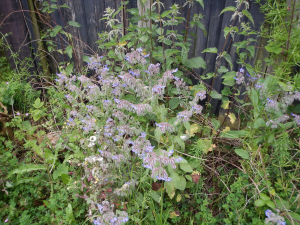 Observation - Borage - UK and Ireland. Description: Every part of the plant is very hairy, so much so that it appears that the camera doesn't cope very well with it. A striking plant with curved sprays of bright blue flowers on drooping red stalks. Lower leaves oval with stalks, upper leaves becoming nar
Every part of the plant is very hairy, so much so that it appears that the camera doesn't cope very well with it.
A striking plant with curved sprays of bright blue flowers on drooping red stalks.
Lower leaves oval with stalks, upper leaves becoming narrower and stalkless, all with prominent veins.
Growing on a small patch of wasteland.
Main navigation