Wood Speedwell (White Flowers)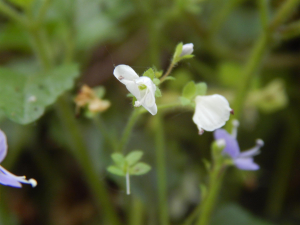 Observation - Wood Speedwell (White Flowers) - UK and Ireland. Description: There were a number of patches of V.montana which had white flowers. When I tried to find a good example to to a photo of I saw that all the white flowers were flattened/unopened. The white flowers were mixed with normal flowers but seemed to be in pair
There were a number of patches of V.montana which had white flowers. When I tried to find a good example to to a photo of I saw that all the white flowers were flattened/unopened.
The white flowers were mixed with normal flowers but seemed to be in pairs.
I've never seen these odd white flowers before.
Has anybody else?
Main navigation