Cut Leaved Hogweed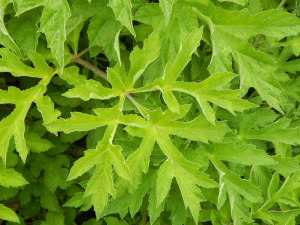 Observation - Cut Leaved Hogweed - UK and Ireland. Description: I've noticed, over the past few days, many Hogweed plants with very dissected leaves. These are growing alongside plants with normal looking leaves (as can be seen in image 4) I'm not sure if this is normal variation or var. angustifolium. Is there
I've noticed, over the past few days, many Hogweed plants with very dissected leaves. These are growing alongside plants with "normal" looking leaves (as can be seen in image 4)
I'm not sure if this is normal variation or var. angustifolium.
Is there is a sliding scale between the two?
Main navigation