Harlequin Ladybird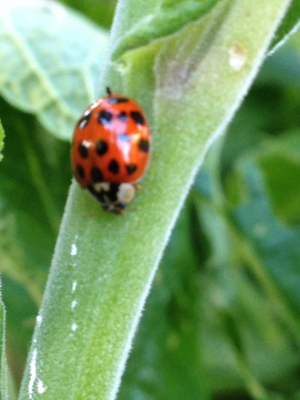 Observation - Harlequin Ladybird - UK and Ireland. Description: Red with black spots - not easy to count maybe 20 odd. Not hairy. White markings on head. Hunting aphids on a foxglove. Think it is a harlequin having just checked this out on the ladybird survey site which another member mentioned. Not 100% certain
Red with black spots - not easy to count maybe 20 odd.
Not hairy.
White markings on head.
Hunting aphids on a foxglove.

Think it is a harlequin having just checked this out on the ladybird survey site which another member mentioned. Not 100% certain though - it sounds like a monster and it was in my garden!
Main navigation