Tongue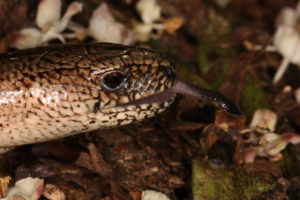 Observation - Tongue - UK and Ireland. Description: Wouldn't normally bother adding an obvious species I can identify to iSpot but I thought the couple of shots showing the tongue might be slightly interesting. This one stayed surprisingly still as I got close, it wasn't that warm a day and I suspect it
Wouldn't normally bother adding an obvious species I can identify to iSpot but I thought the couple of shots showing the tongue might be slightly interesting.

This one stayed surprisingly still as I got close, it wasn't that warm a day and I suspect it was catching the suns rays to get warm.

In the interests of full disclosure of photo manipulation in the three close up shots I have painted out the reflection of my macro-flash in the eye of the lizard.
Main navigation