undulate-leaved docks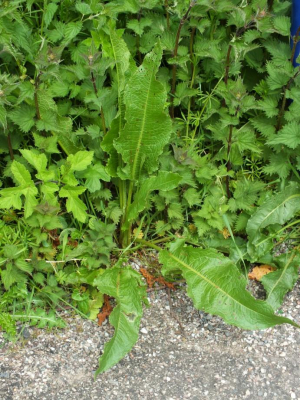 Observation - undulate-leaved docks - UK and Ireland. Description: The hybrid between Rumex crispus and Rubus obtusifolius, i.e. Rumex x pratensis, is said to be the commonest dock hybrid in Britain, and I am looking out for it. On the other hand it easy to mistake variation within a s
The hybrid between Rumex crispus and Rubus obtusifolius, i.e. Rumex x pratensis, is said to be the commonest dock hybrid in Britain, and I am looking out for it. On the other hand it easy to mistake variation within a species for hybridisation.

These photographs show two docks with distinctly undulate leaves. The first approaches Rumex obtusifolius in its broad leaves; the second is closer to Rumex crispus but has broader leaves than usual.

Note the contrast in leaf colour (the tips of the leaves of the second can be seen at the right of the first photograph).
Main navigation