variegated evergreen spindle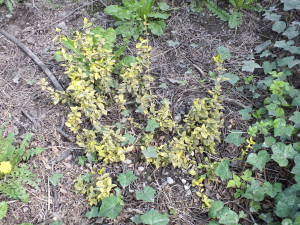 Observation - variegated evergreen spindle - UK and Ireland. Description: Growing in rather damp area of open woodland near to the road to Rudyard Reservoir from Rushton Spencer. An evergreen spindle; I'm not sure which one, but it may be Euonymus fortunei 'Emerald n Gold'. However there are other yellow variegated
Growing in rather damp area of open woodland near to the road to Rudyard Reservoir from Rushton Spencer.

An evergreen spindle; I'm not sure which one, but it may be Euonymus fortunei 'Emerald n Gold'. However there are other yellow variegated cultivars of both Euonymus fortunei and Euonymus japonicus.

Presumably a throwout. Paeonia officinalis growing nearby.
Main navigation