IMG_5721is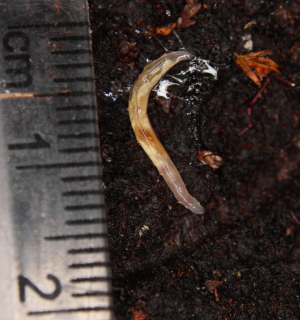 Observation - IMG_5721is - UK and Ireland. Description: I have found a few of these over the last 2-3 years at the 'bottom' of the peatstack. Never noticed them before that. The ruler is in mm. They are quite active in moving about when 1st exposed to the light. They don't seem to be able to move any great d
I have found a few of these over the last 2-3 years at the 'bottom' of the peatstack. Never noticed them before that.
The ruler is in mm.
They are quite active in moving about when 1st exposed to the light. They don't seem to be able to move any great distance in a hurry.
Appears that they are covered in a mucus type stuff, which quite often looks like a tube that it is moving back and forth in.
In the 2nd pic it looks like a head at the lower end.
Main navigation