USBx10 24oct2013 2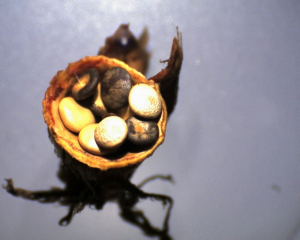 Observation - USBx10 24oct2013 2 - UK and Ireland. Description: Previous post at:http://www.ispotnature.org/node/376392?nav=users_observations 8 days after 1st observation cups had opened to reveal about 8 'eggs' although other specimens less. Cup diameter about 6mm and about 2mm height, spore packets about 1mm spher
Previous post at:http://www.ispotnature.org/node/376392?nav=users_observations
8 days after 1st observation cups had opened to reveal about 8 'eggs' although other specimens less. Cup diameter about 6mm and about 2mm height, spore packets about 1mm spherical. Base cylindrical height 4mm. Photos in this Obs. taken with USB microscope x10.
On woodchips by new houses, laid about 1 year ago. Aspect to west open, east low stone wall.
Main navigation