Butter Cap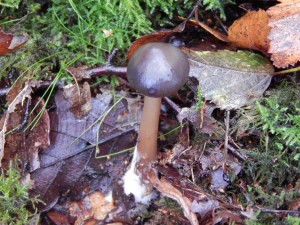 Observation - Butter Cap - UK and Ireland. Description: This shows specimens from two different locations. The first 3 images in North Dean wood. The last ones from Dodge Royd Wood. Each time it has been under Birch. The domed cap increases in size and eventually flattens out but retains the umbo. The cap c
This shows specimens from two different locations.
The first 3 images in North Dean wood. The last ones from Dodge Royd Wood. Each time it has been under Birch.
The domed cap increases in size and eventually flattens out but retains the umbo. The cap colour changes depending the moisture level but tends to have bands of different browns. The stipe tapers toward the base.
Main navigation