caterpillar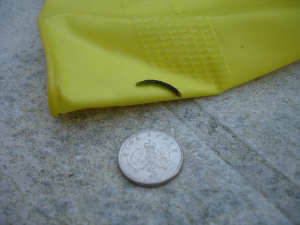 Observation - caterpillar - UK and Ireland. Description: A small smooth very dark green caterpillar with a brown head. I think it is a skipper species except that: I think skippers are not on the Isle of Man (or not until recently) I think skippers have darker heads. I did not see what it was on bef
A small smooth very dark green caterpillar with a brown head.
I think it is a skipper species except that:
I think skippers are not on the Isle of Man (or not until recently)
I think skippers have darker heads.
I did not see what it was on before I saw it on my glove.
Main navigation