Hairy Curtain Crust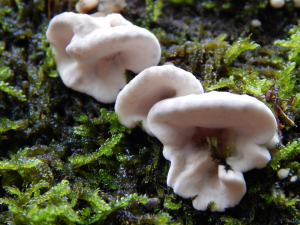 Observation - Hairy Curtain Crust - UK and Ireland. Description: Growing profusely on a fallen beech trunk. Starting as a white blob they form a crust and bracket, looking like shells fixed to the wood. I struggled to ID these. The last four images were taken yesterday, I wanted to check if they had a hairy top surfa
Growing profusely on a fallen beech trunk.
Starting as a white blob they form a crust and bracket, looking like shells fixed to the wood.
I struggled to ID these. The last four images were taken yesterday, I wanted to check if they had a hairy top surface and it can be seen in the last images.
Main navigation