Fleck-Gill Knight-Cap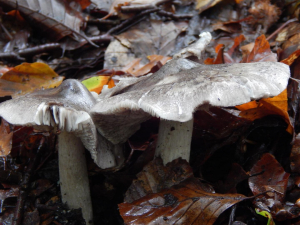 Observation - Fleck-Gill Knight-Cap - UK and Ireland. Description: Growing amid beech/birch and oak. Large cap with umbo. Covered in grey scales. Gills have small black dots along bottom edge. Taste is spicy but pleasant. Added a couple more images to highlight the pale cap with grey scales, the black edged gills and
Growing amid beech/birch and oak.
Large cap with umbo. Covered in grey scales.
Gills have small black dots along bottom edge.
Taste is spicy but pleasant.
Added a couple more images to highlight the pale cap with grey scales, the black edged gills and the fine hair-like grey scales on the stem.
Main navigation