Romanian Water Buffalo Calf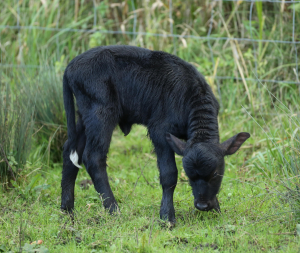 Observation - Romanian Water Buffalo Calf - UK and Ireland. Description: About a week old now. Male. of course. There are several of these super cattle that live on the Herts and Middlesex Wildlife Trust part of the reserve. There's a lot of marsh, which suits them down to the ground. The second picture is of the mother an
About a week old now. Male. of course. There are several of these super cattle that live on the Herts and Middlesex Wildlife Trust part of the reserve. There's a lot of marsh, which suits them down to the ground.
The second picture is of the mother and calf together.
The adults don't have a white tip to their tails. I don't know if this is a feature of young animals, or whether this animal will have it for the rest of his days.
Main navigation