Nocturnal Moth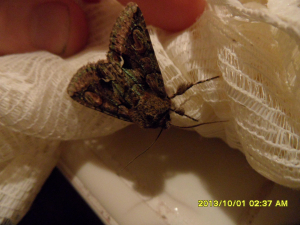 Observation - Nocturnal Moth - UK and Ireland. Description: Moth found on a window on the 30th of September in North East County Antrim o surrounded by farmland. Moth has a green tint to it's central back and the bottom fringe of the cover wings. Large pale eye like spots on the wings. I think it could be a
Moth found on a window on the 30th of September in North East County Antrim o surrounded by farmland.

Moth has a green tint to it's central back and the bottom fringe of the cover wings. Large pale eye like spots on the wings.

I think it could be a species or arches but am unsure.
Main navigation