Small Fly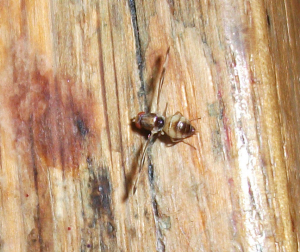 Observation - Small Fly - UK and Ireland. Description: I spotted this small fly on my kitchen table today. It was quite small; a few mm long. It had interesting dark edges to its wings, which it held out perpendicular to its body as it walked back and forth. The abdomen was quite fat and a pale yello
I spotted this small fly on my kitchen table today.

It was quite small; a few mm long.

It had interesting dark edges to its wings, which it held out perpendicular to its body as it walked back and forth.

The abdomen was quite fat and a pale yellow colour.
Main navigation