Copper Underwing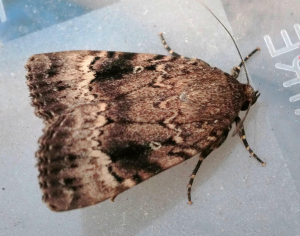 Observation - Copper Underwing - UK and Ireland. Description: As pointed out by Robert (see comments), my initial underside photo didnt provide enough view of the nature of the underside of the hindwing to state which Copper Underwing species this was. 2 more images added(13 Sept) showing a bit more of the under
As pointed out by Robert (see comments), my initial underside photo didnt provide enough view of the nature of the underside of the hindwing to state which Copper Underwing species this was.

2 more images added(13 Sept) showing a bit more of the underside of the important area of inner hindwing. I hope this is ok for deciding this is Copper Underwing and not Svensson's C.U. as its tricky getting such a shot without damaging the insect, this one is absolutely fine, it was chilled for the pics and it worked well.

You were absolutely right Robert, its simply not possible to see enough of the correct area of wing if the wing is not extended.
Main navigation