An Ex-Backswimmer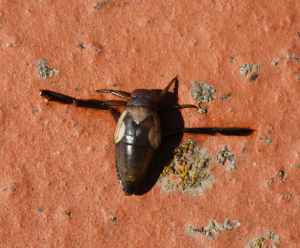 Observation - An Ex-Backswimmer - UK and Ireland. Description: An unusual view of a backswimmer - usually you see the underside only. This one's dead - I found it floating in the pond. The second picture is the same unfortunate creature. I don't know what the green patch on the bottom edge of the insect in pictu
An unusual view of a backswimmer - usually you see the underside only. This one's dead - I found it floating in the pond.
The second picture is the same unfortunate creature.
I don't know what the green patch on the bottom edge of the insect in picture two is; eggs maybe? Any suggestions?
Main navigation