Old Lady (Mormo maura)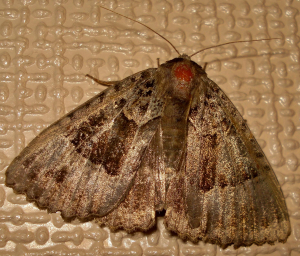 Observation - Old Lady (Mormo maura) - UK and Ireland. Description: Attracted to light. Tattered, badly, hopping that what is left of the wing pattern is enough for an ID. Wingspan as seen in image: 55 mm Body length 40 mm Should of got this one, maybe the abrasion and 4 years were no help to my memory. Re 2nd i
Attracted to light.

Tattered, badly, hopping that what is left of the wing pattern is enough for an ID.
Wingspan as seen in image: 55 mm
Body length 40 mm

Should of got this one, maybe the abrasion and 4 years were no help to my memory. Re 2nd image, previous record July 24, 2009.

Thanks DD
Main navigation