Pencoed College 20aug2013 006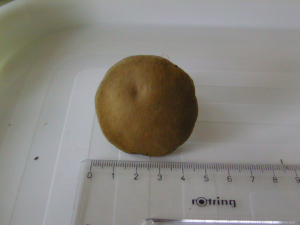 Observation - Pencoed College 20aug2013 006. Description: In pasture near oaks. Several but single. Cap 'suede' texture tan 4.5cm. Pores regular roughly circular 1mm. Dirty yellow. Stioe 3cm x 7mm. Reddish lined. Section slightly yellow darker to base. No staining on cutting but more yellow standing over nig
In pasture near oaks. Several but single.
Cap 'suede' texture tan 4.5cm.
Pores regular roughly circular 1mm. Dirty yellow.
Stioe 3cm x 7mm. Reddish lined.
Section slightly yellow darker to base. No staining on cutting but more yellow standing over night.
Spore print olive brown with faint purplish tint.
No strong odour faintly mushroomy.