(Nemouridae)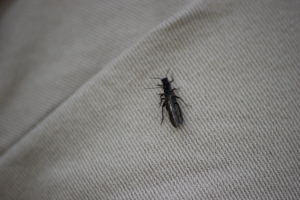 Observation - (Nemouridae) - UK and Ireland. Description: Took this photo a few months ago and it took me a while this evening to work out why a fly should appear to have more than 6 legs! (If you're confused too, the hint's in the title.) Can anyone help with an ID, please? Edit: Oops! Wrong photo uploaded: so
Took this photo a few months ago and it took me a while this evening to work out why a fly should appear to have more than 6 legs! (If you're confused too, the hint's in the title.) Can anyone help with an ID, please?
Edit: Oops! Wrong photo uploaded: sorry. Correct photos now added.
Edit: Changed to match John's ID. Many thanks.
Main navigation