Cabbage whites on Lavender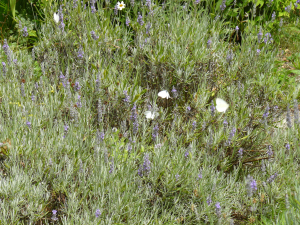 Observation - Cabbage whites on Lavender - UK and Ireland. Description: This year 12 Cabbage Whites are found on the Lavender and Buddlia at any one time. Often as many as 20+ when in full sun. Other species include Peacock, Tortoiseshell,Comma, Silverwashed Fritilliary, Brimstone,Red Admiral, Orange Tip, and Gatekeeper. All
This year 12 Cabbage Whites are found on the Lavender and Buddlia at any one time. Often as many as 20+ when in full sun.
Other species include Peacock, Tortoiseshell,Comma, Silverwashed Fritilliary, Brimstone,Red Admiral, Orange Tip, and Gatekeeper. All these in single or very small numbers, as usual.
Only the Cabbage Whites are in such unusual profusion.

I wonder why ?
Main navigation