Physocephala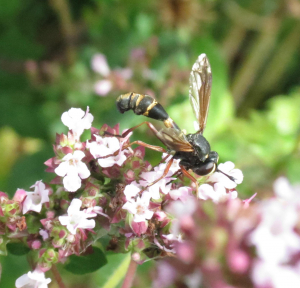 Observation - Physocephala - UK and Ireland. Description: First one of these I've seen, so failed to get the all-importnat front-on view. Only two species to choose from: either P.rufipes (my guess as antennae look black) or P.nigra. The map shows rufipes as much more widespread in southern England. It ha
First one of these I've seen, so failed to get the all-importnat front-on view. Only two species to choose from: either P.rufipes (my guess as antennae look black) or P.nigra.

The map shows rufipes as much more widespread in southern England.

It has been a fantastic month for parasitic flies. Some tachinids to follow in next few days...

A quick look around the web (EOL is a good start) tells me that it is a parasitoid of many Bombus species, including cuckoo bees, but also Vespula wasps.
Main navigation