The Deceiver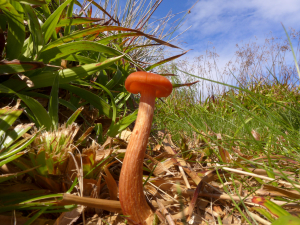 Observation - The Deceiver. Description: It's been years since I did my fungi apprenticeship and here, in Orkney, opportunities are less than I'd like; but I think this is Laccaria, maybe (hopefully) laccata. Completely solitary on recently cut mixed woodrush and meadow grasses, a few young bro
It's been years since I did my fungi apprenticeship and here, in Orkney, opportunities are less than I'd like; but I think this is Laccaria, maybe (hopefully) laccata.
Completely solitary on recently cut mixed woodrush and meadow grasses, a few young broadleaf saplings (birch, alder, whitebeam) nearby.
Core Edit
Moved from the Hell of London to the Heaven of Orkney!