IMG_1774is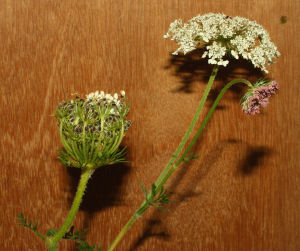 Observation - IMG_1774is - UK and Ireland. Description: The opened out flower head is about 80mm across. The rolled up one is about 35mm across. On the opened out heads, there are a few wee flowers that are red / purple in the centre. The plant is quite low to the ground when growing. Sorry about the backgr
The opened out flower head is about 80mm across. The rolled up one is about 35mm across.
On the opened out heads, there are a few wee flowers that are red / purple in the centre.
The plant is quite low to the ground when growing.
Sorry about the background. The weather was too bad to try for pics in the open today.
Main navigation