erect knotgrass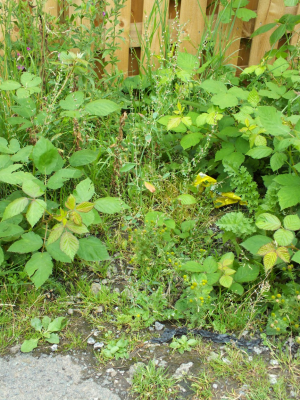 Observation - erect knotgrass - UK and Ireland. Description: Erect form of Polygonum, growing with Bellis perennis, Epilobium hirsutum, Plantago major, Poa annua, Rubus fruticosus agg. and Senecio jacobaea, inter alia. Knotgrasses are sufficiently va
Erect form of Polygonum, growing with Bellis perennis, Epilobium hirsutum, Plantago major, Poa annua, Rubus fruticosus agg. and Senecio jacobaea, inter alia.

Knotgrasses are sufficiently variable that I look favourably on the hypothesis that there are more than two (aviculare and arenastrum) common inland species (on the other hand Medicago lupulina and Lotus corniculatus are also variable in habit), but I haven't managed to dig up anything on alternative taxonomies.

Is this P. agrestinum? And how does it relate to P. bellardii, which the Plant List says is a senior synonym?
Main navigation