Forget-me-not confusion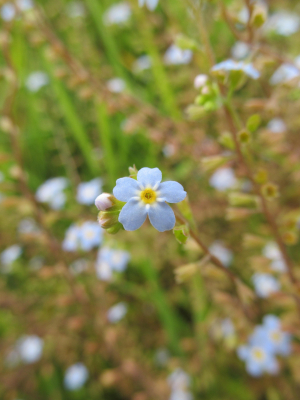 Observation - Forget-me-not confusion - UK and Ireland. Description: I have trouble identifying forget-me-nots in general. Using BSBI I narrowed this one down to either water, tufted or creeping Forget-me-not. The flowers only being about 4-5mm across seem to rule out water and creeping. Therefore I'm going to have a sh
I have trouble identifying forget-me-nots in general. Using BSBI I narrowed this one down to either water, tufted or creeping Forget-me-not.
The flowers only being about 4-5mm across seem to rule out water and creeping.
Therefore I'm going to have a shot at tufted. The plant was much taller than the 12cm my book indicated.
Main navigation