The shrimp is a prawn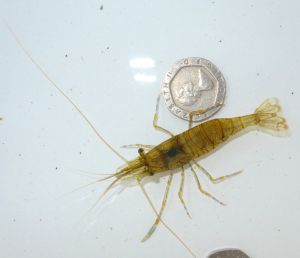 Observation - The shrimp is a prawn - UK and Ireland. Description: It was never going to be easy, so I set Ruaridh (aged 8) to do the ID (as you do). Those are his notes - he is far more observant than me! I had to go back to it because the 'thorns' he mentions are crucial! I was supposed to know that! Wish I had an i
It was never going to be easy, so I set Ruaridh (aged 8) to do the ID (as you do).
Those are his notes - he is far more observant than me!
I had to go back to it because the 'thorns' he mentions are crucial! I was supposed to know that!
Wish I had an iPad!
Main navigation