IMG_5855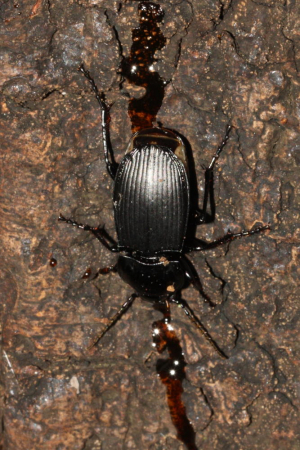 Observation - IMG_5855 - UK and Ireland. Description: Attracted to (or at least on the same tree as) entomologists' 'sugar'. It looks like this should be
Attracted to (or at least on the same tree as) entomologists' 'sugar'.
It looks like this should be obvious but I'm not getting anywhere.
On another forum I have received the suggestions that this is Abax parallelepipedus. I'll not add the ID myself here as it is not mine but what do people think of that identification?
Main navigation