july 2013 103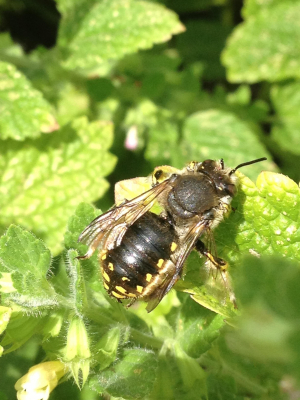 Observation - july 2013 103 - UK and Ireland. Description: wool carder bee, lots of males patrolling flower patches (laminacea), chasing of other insects. One was dog fighting an early bumble bee drone, another knocked a buff tailed bumble bee off the lavender flower it was feeding on. Also chasing away butterfli
wool carder bee, lots of males patrolling flower patches (laminacea), chasing of other insects. One was dog fighting an early bumble bee drone, another knocked a buff tailed bumble bee off the lavender flower it was feeding on. Also chasing away butterflies and hoverflies.

Saw one pounce on a female feeding on red dead nettle and it looked like rape! he literally pinned the female down and had his way with her. very aggressive bees.

many females around also, the males seemed to only get their way with them if they caught them off guard whilst feeding otherwise females flew off and avoided the males.
Main navigation