Water Snail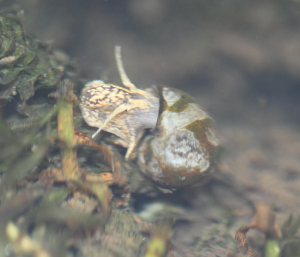 Observation - Water Snail. Description: I believe that there are over fiftly species of water snail in the UK. I tried to find some information online to help me identify them, but failed miserably. This is one of two I looked at on Thursday. The difference in colour is down to the white bal
I believe that there are over fiftly species of water snail in the UK. I tried to find some information online to help me identify them, but failed miserably.
This is one of two I looked at on Thursday.
The difference in colour is down to the white balance setting on the camera. These pictures are all of the same creature.