Mosquito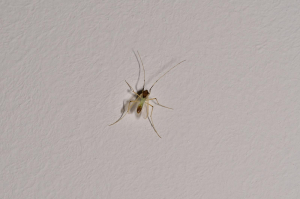 Observation - Mosquito - UK and Ireland. Description: There are lots of these in my flat. They enter when it's dark and my lights are on. My guess is that they are mosquito's but I cannot see which exactly. All mosquito's that are described in the books I have much more banding while this one has a white
There are lots of these in my flat. They enter when it's dark and my lights are on.
My guess is that they are mosquito's but I cannot see which exactly.
All mosquito's that are described in the books I have much more banding while this one has a white/transparent body.
Main navigation