Tiger Crane Flies, Mating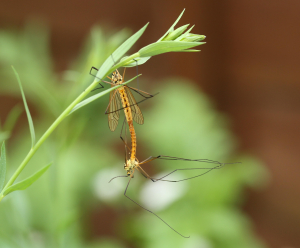 Observation - Tiger Crane Flies, Mating - UK and Ireland. Description: Last night my house was alive with these attractive little creatures. They were in the light sades (paper, so lots of moise), on the windows, and a couple of times on me. There were at least a dozen still in the living room this morning. I saw a lot of
Last night my house was alive with these attractive little creatures. They were in the light sades (paper, so lots of moise), on the windows, and a couple of times on me. There were at least a dozen still in the living room this morning.
I saw a lot of them last week too, up at Grafham Water.
Conditions must be just right for them.
Main navigation