Aerial Combat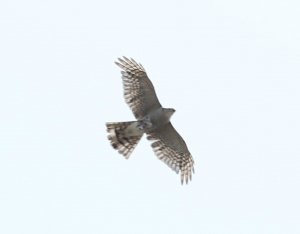 Observation - Aerial Combat - UK and Ireland. Description: Perhaps someone can tell me what's going on here... I apologise for the quality of the pictures; I was called into the garden, and I just grabbed the camera - it wasn't properly set up, and I didn't have time to change it. on top of that, the birds we
Perhaps someone can tell me what's going on here...
I apologise for the quality of the pictures; I was called into the garden, and I just grabbed the camera - it wasn't properly set up, and I didn't have time to change it. on top of that, the birds were some way off.
The first bird was circling, with what looks like prey in its claws, when the second appeared, seemingly from nowhere. After what looked like a dogfight, they disappeared over the rooftops. I couldn't get a good idea of scale, and I'm uncertain what they were.
I'd appreciate any help.
Main navigation