Guysfield Drive garden wall 19.06.13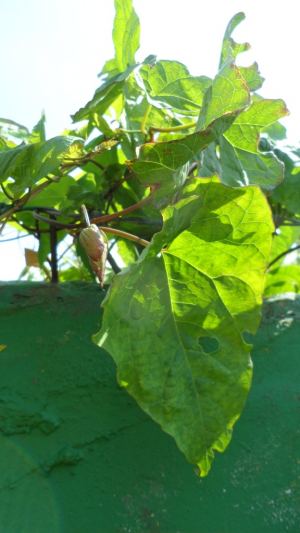 Observation - Guysfield Drive garden wall 19.06.13 - UK and Ireland. Description: This is growing along the top of a garden wall backing onto a young woodland site, formerly a landfill. It has grown extensively along the top of this person's wall from the Ingrebourne Hill site and they are worried it is Japanese Knotweed - it defin
This is growing along the top of a garden wall backing onto a young woodland site, formerly a landfill.

It has grown extensively along the top of this person's wall from the Ingrebourne Hill site and they are worried it is Japanese Knotweed - it definitely isn't that, but not 100% sure what it actually is without flowers. Is it bindweed?

Leaves are approx 10cm long.
Main navigation