Jonathan - Winter Gnat - 14th December 2008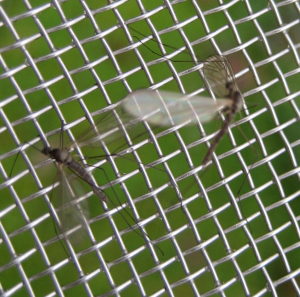 Observation - Jonathan - Winter Gnat - 14th December 2008 - UK and Ireland. Description: These were swarming in a cloud in my garden this morning. The temperature was only about 6C, so it surprised me to see them. Had they just emerged from pupae, perhaps. The bit of lawn they were swarming over is quite boggy and maybe provides a habitat for
These were swarming in a cloud in my garden this morning. The temperature was only about 6C, so it surprised me to see them. Had they just emerged from pupae, perhaps. The bit of lawn they were swarming over is quite boggy and maybe provides a habitat for midge larvae?
They are clearly diptera (1 pair wings + a haltere visible in some pics), but can anyone tell me more?
Incidentally, I caught them in a kitchen sieve that I swiped through the swarm. Don't tell my wife!
Main navigation