brown grub 2013 06 04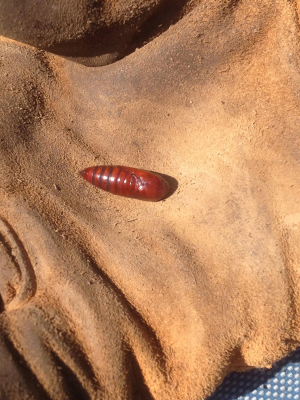 Observation - brown grub 2013 06 04 - UK and Ireland. Description: This grub was found in a pot of compost. It is photographed in the middle of my gardening glove. I think I've seem them before but they've been motionless. This one wiggled a bit when I unearthed it and appeared to have a kind of sting at the pointed e
This grub was found in a pot of compost. It is photographed in the middle of my gardening glove.

I think I've seem them before but they've been motionless. This one wiggled a bit when I unearthed it and appeared to have a kind of sting at the pointed end. As it moved it did seem as though it was trying to point the sting at my hand. It was about 20mm long and 6mm in diameter.

Any ideas what it is?
Main navigation