Hornbeam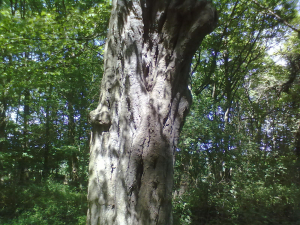 Observation - Hornbeam - UK and Ireland. Description: Lovely specimen of mature Hornbeam: bark looks as though someone has taken the trunk, pulled it, then twisted it. Fresh new leaves, held alternately: easy to distinguish from Beech as these leaves are strongly veined and pleated, and have toothed margi
Lovely specimen of mature Hornbeam: bark looks as though someone has taken the trunk, pulled it, then twisted it.

Fresh new leaves, held alternately: easy to distinguish from Beech as these leaves are strongly veined and pleated, and have toothed margins.

Please note in fourth pic, small Ash seedling growing high up on the trunk. Possibly an Association, but I'm not going to add it!
Main navigation