(Bryoria fuscescens)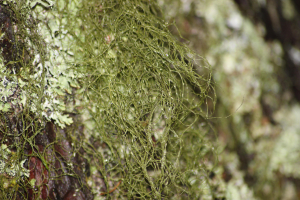 Observation - (Bryoria fuscescens) - UK and Ireland. Description: A hairy lichen growing on a larch tree in old woodland. Probably greener than usual because of wet conditions. Possibly U. filipendula? Edit: changed to match Alan's ID. Thanks, yet again, for your help. Edit: What a difference a week makes. Further pho
A hairy lichen growing on a larch tree in old woodland. Probably greener than usual because of wet conditions. Possibly U. filipendula?
Edit: changed to match Alan's ID. Thanks, yet again, for your help.
Edit: What a difference a week makes. Further photos of the same material added. Much drier/greyer and blown around in the wind.
Main navigation