Flea species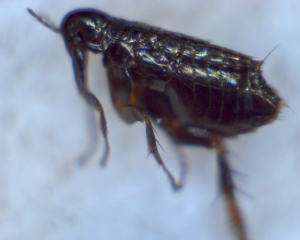 Observation - Flea species - UK and Ireland. Description: A flea type recently found in my home. These are the ones that are starting to die due to treatment. I have included a male and a female of the species, I'm presuming they are the same species but i would like to know exactly which it is. I have no pet
A flea type recently found in my home. These are the ones that are starting to die due to treatment. I have included a male and a female of the species, I'm presuming they are the same species but i would like to know exactly which it is.

I have no pets so i have brought this into my home via eggs i would imagine, so it could be any species.

Incredible creatures really.
Main navigation